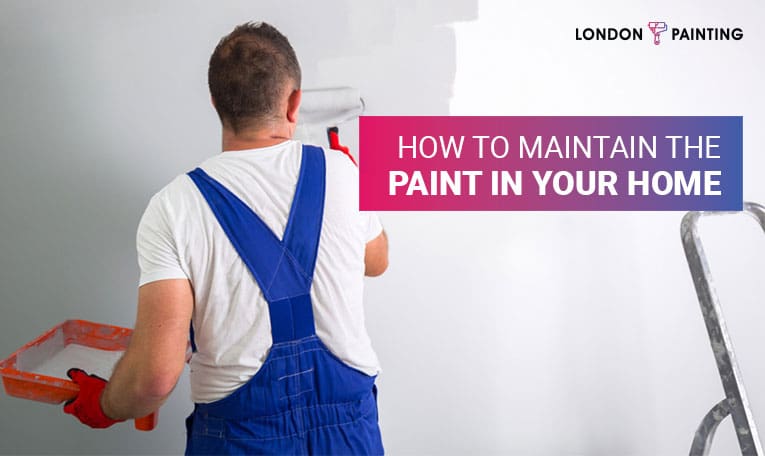 A good paint job – or lack thereof – can make or break a home.
The reason many homeowners repaint every 3-4 years is because that's how long it takes the average household to need it; walls take a lot of wear and tear.
One of the best recommendations we can make is that you choose the kind of paint based on the room you're painting, rather than on the desired finish.
As experienced professional painters we've seen it all so we've compiled a list of some tips to help you maintain the paint on your walls.
Clean It, And Clean It Properly
One of the most important things a homeowner can do is to make sure that spills and marks are cleaned up quickly.
Many foods and other marks can stain your walls if left – so getting to the clean up quickly is imperative.
When you're cleaning them, be sure to not scrub too hard.
For instance, if you over clean a matte surface, you'll end up with a shiny patch where the dirt once was.
Instead, rub gently with a damp cloth – add a little dish soap, if needed.
Be Careful With Your Furniture
Furniture – with all its corners and right angles – can be very rough on walls.
While not 'furniture' per se, decor accents such as pictures and sconces can also damage walls, especially if they get moved.
For anything furniture-related that butts up against a wall, buy some pads from the hardware store that you can use as a bumper.
You can buy felt, rubber or bumpers made from other materials, but find one that's easily hidden when applied.
As well, if you're moving furniture around, try wrapping it or protecting the corners so that it doesn't damage any of the walls on the way through.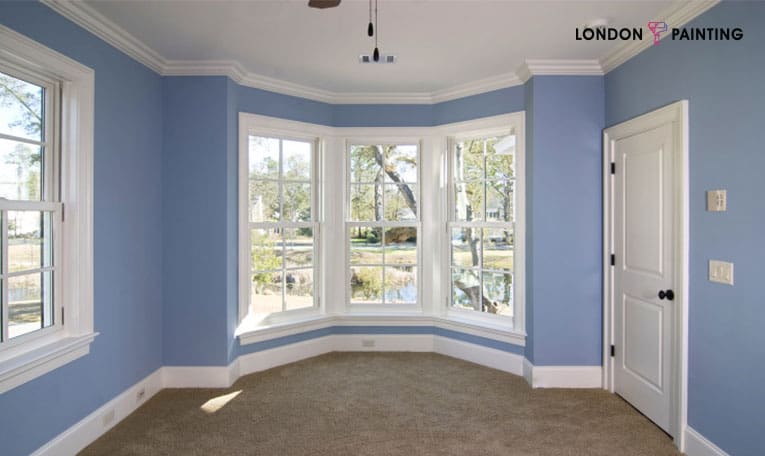 Repair Any Damage Quickly
Walls with holes in them not only look terrible, they're also no fun to live with.
Holes in your walls often get enlarged through additional wear and tear, and they can also be a portal for rodents and pests.
Rather than leave damaged areas, it's best for your walls to deal with them quickly.
For a small job, you can certainly complete it yourself; you might want to call a pro for a larger job, though.
If you have a small hole, all you need is some drywall putty.
Lay it on and try to get it as flush to the rest of the wall as possible, scraping off any extra.
When it's fully dry, all you have to do is sand it lightly. Then you can prime and paint it again.
Choose The Right Finish For Your Space
The type of paint you use will determine how well it lasts, so make sure you consult with your painter to make the right choice.
High traffic areas, and areas that get damaged or dirty easily, will need a tougher paint that can take it.
In these places – such as the kitchen or bathroom – you're best choosing a high-gloss or semi-gloss.
Not only do these take cleaning better, but they show fewer problems because they reflect the light better.
Save the dark matte finishes for the sitting room or the bedroom, where they are less likely to get marked up.
Call London Painting
London Painting is an established local painter that you can trust with your home.
We've got an excellent reputation in the Forest City, because we put our customers first.
We're happy to come in and help you with a wall repair job, a complete home re-painting, or just to consult.
We can also offer insights into colour choices and palettes, thanks to the wide experiences we've had in different homes and with different finishes and features.
Don't trust your home's best impression to anyone but the best – call now to get a quote.
Got a painting project in mind? Give us
Call
We'll arrange for a free on site estimate for any interior or exterior painting needs you have.
London Painting
Serving London Ontario and the surrounding area
https://g.page/londonpainting
At London Painting we pride ourselves on top quality painters and painting solutions for residential and commercial customers in London Ontario.
---